Welcome to the CandyCharming Wiki
All you need to know about the hit match 3 games! This game is free of charge, but upgrades can be purchased. From the innovative minds of 707 INTERACTIVE, this game has reportedly over 1,000,000 downloads and has over 800 amazing levels!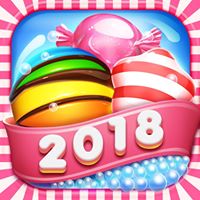 Go check out the creators of this fantastic game!
Contact
Official Website: http://www.candycharming.com
Email: megamobilefun@gmail.com and yiyuan@joyient.com
Facebook: https://www.facebook.com/playcandycharming/
Instagram: https://www.instagram.com/candycharmingfun/
Youtube: https://www.youtube.com/channel/UCGMLsKOpPDXUWuQlqOwgz2g
Messenger: m.me/playcandycharming
Direct Support Email: support@joyient.zendesk.com
Download the Game!
iCloud (Apple Store): http://apple.co/2vLUFQR
Android (Google Play Store): https://play.google.com/store/apps/details?id=com.gameone.candycruiseswap.free
Amazon Devices (Amazon Store): Coming Soon!
Creator of this Wiki
Suggestions and tips are always appreciated! Email me at heartglow30797@gmail.com!
Community content is available under
CC-BY-SA
unless otherwise noted.